Conferences
Playing with Perception
New England ATD Conference
Chelmsford, Massachusets
April 1, 2016
Webinars
Stealth Engagement:
The Hidden Motivators that Drive Performance
Sponsored by ISPI Bay Area
March 30, 2016
6:00 PM Pacific Time
Engaged employees perform better than those who don't care or those who try to slide under the radar. But how can you redirect the coasters to join the high performers? Today's employees are not moved by threats and they respond to more than money. Perhaps you should enlist a few stealth engagement tactics.
Workshops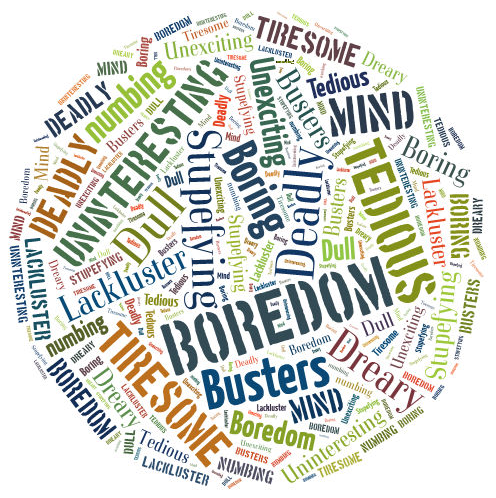 Boredom Busters
Boosting Engaement in Meetings and Trainings
Discover how to combine motivation theory and interactive strategies to increase productivity.
Dates have not been set for the next public offering of Boredom Busters. Please call Brian at 802.257.7247 to talk about bringing this workshop to your area or your workplace.
Services
The Firefly Group can offer training, facilitation, or consultation in a number of different topic areas. We will help create an environment of collaboration and common purpose so your team, department, or organization can achieve its best.
Our services are custom designed to your needs using rapid design techniques that build upon the collective knowledge in your organization. We look at the knowledge, skills, and attitudes your people need to perform well. Then we make sure our solution fits with your organizational culture, policies, and work environment. This ensures the highest degree of learning transfer and application.
Recent Contracts:
Youth Life Skills and Leadership Manual, U.S. Peace Corps
Morale, Well Being, and Recreation Instructional Design, U.S. Coast Guard
Experiential Training for Managers and Trainers, The Alliance for a Healthier Generation
Here's what The Firefly Group can do for you . . .
SPARK Systems Thinking:

Clarification of Mission, Vision, and Values (see an example)
Strategic Planning
Change Management
Meeting Facilitation

IGNITE Workforce Collaboration:

Teambuilding
Communication
Negotiation
Cross-Cultural Work Teams

STOKE Leadership Capacities:

Supervisory Training for Managers
Mentoring
Training of Mentors
Empowerment

FLASH, Inspire, Activate:

Training of Trainers
Instructional Design
Networking Skills
Building Social Capital
Creativity and the Creative Process
Development of Training Resources

Events Planning:

North American Simulation and Gaming Association National Conference
Play Learn Perform Conference

The Firefly Group
Sparking the creative bug in continuous learning organizations.
Home | Services | Products | Mission | Ideas | The Group | The Buzz
(c) 2005 The Firefly Group