Your ETR (Estimated Time to Read): 10 minutes
Your ETII (Estimated Time to Implement Ideas): 5 weeks

Read my book

Say It Quick!
Special!
Stealth Engagement: The Hidden Motivators that Drive Performance
Listen to the conference call; Download free handouts
Learn More
June 2015
Readers Respond to this month's Discovery:
Loved the article and the many roads to explore, using it as a metaphor, Brian. Thanks for your boldness in bringing this opportunity (the content and the metaphorical value) to light! -- David Gouthro, West Vancouver, BC
Sometimes the most common processes conceal valuable resources that we easily over look. Learn about a particularly surprising resource and discover its relationship to your organization beginning with this story in just 99 words.
The Trivial Things
One time I was reprimanded for leaving the meeting room at work in disarray. It was true I'd neglected to clean up the coffee cups, but the criticism seemed a bit over the top.

Later that day I was sweeping the deck at home. The best technique was to let the dirt, dust, and dead bugs drop through the spaces between the wooden floorboards. Usually "falling through the cracks" means someone got hurt. The system didn't work.

But sometimes we should use the cracks more: to sift the insignificant things out of our lives and relationships.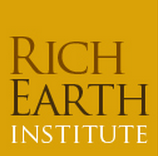 Rich Earth Institute
My friend takes about six gallons of drinking water and more than 7 and a half pounds of food every day and throws them out. That food is much more than half the daily caloric intake of most adults. Is my friend crazy?
The really crazy thing is that this friend is you! In truth, it's me too because these numbers represent the drinkable water and natural fertilizers we waste each day as we flush.
Yes, I'm talking about the valuable resources contained in the human refuse that's lost down the loo every day. I'm talking about the 8 pounds of nitrogen and 1 pound of phosphorus that the average human produces in their urine each year. And I'm talking about the one and a half gallons of perfectly good water that goes down the drain with every flush.
I did not care about any of this until I discovered the work of the Rich Earth Institute, an organization focused on reclaiming valuable fertilizers in human urine and conserving our water supply at the same time.
With its "pee-cycle" program, Rich Earth promotes the use of special toilets that separate urine and feces at their source. The urine, which is nearly sterile, is further sanitized and spread as fertilizer on nearby farmland. Those fields of hay are then measured for quality while the soil conditions are also monitored. Rich Earth is the first legally authorized and publicly documented community-scale urine reuse project in the United States.
Rich Earth is smart work. The urine produced by Americans in a year could replace 8.6 billion pounds of synthetic fertilizer - at a fraction of the cost. That fertilizer could be used to grow 400 pounds of corn per person. Reclaiming these valuable nutrients at their source also makes sense. By the time your flush reaches the municipal processing plant, nutrient-rich urine has been diluted by hundreds of gallons of water and mixed with household cleaners, industrial chemicals, and dirt and debris from storm sewers. Separating the good stuff from the gunk and sludge is extremely expensive and not very effective.
With seven billion mouths to feed, a popular movement poised to "go green", and many regions facing serious water shortages, it makes sense to look at what we throw away and why. As the 99-Word Story suggests, we need to make better use of cracks in the system to catch what's valuable.
For more information about Rich Earth Institute visit http://richearthinstitute.org/
The Ick Factor
I dithered for months trying to decide whether the Rich Earth Institute was an appropriate Discovery for the Firefly News Flash. Would some people find it off-putting? Was I promoting someone else's agenda? Did it have a strong enough connection to leadership and learning?
But then I realized that my hesitancy pointed to an interesting aspect of change, one that is not often explicitly discussed among those who champion a new initiative: Emotion.
We resist change for many reasons: lack of trust, fear of losing our job or status, poor timing, loss of control, and more. Though we may address specific feelings, such as fear, the swamp of mixed and unarticulated emotions that are not identified pose a huge problem. These un-named emotions form the basis of our taboos and social norms which are probably the most difficult forms of resistance in a change process.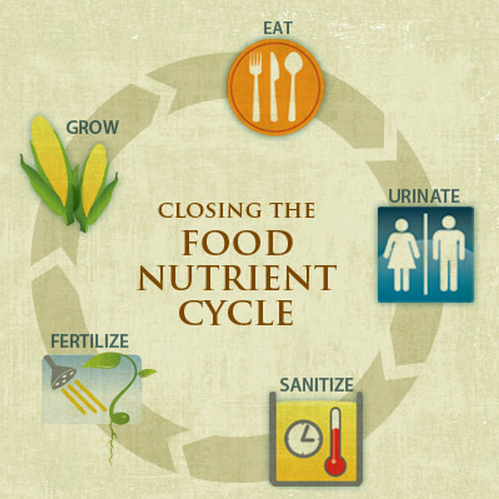 Look at the work of the Rich Earth Institute again. Humans have been enriching their farm land with animal manure for centuries. Why should it be such a leap to use our own manure for the same purpose? It's not that difficult to sanitize human waste, especially when separated at its source. Yet, across the planet and through the centuries, our emotions have generated an "ick factor" that prevents us from using waste as a resource.
For your next change initiative, spend some time exploring the emotions that surround the conversation. Look for the "ick factor" and try to describe how it came about; the taboos and social norms that support it. Use your exploration like the decking of the 99-Word Story, to sift away what's truly insignificant. Then address the important stuff that remains.
Lessons from Dirty Water
Even if you don't have the means or interest to support the work of the Rich Earth Institute, you can still use their cause as a springboard for learning in your organization - no matter what your business. Here's how:
Share the story of the Rich Earth Institute and its goals with your team. Choose a topic area from those below and lead a discussion along the lines of the questions that follow. Lastly, within your group so News Flash readers everywhere can learn along with you!
Inspiration from the Ordinary
What is something you learned from the Rich Earth Institute and its work?
Every day everyone poops and pees - as they have since their birth. How do you explain the fact that you did not learn about the "pee-cycle" until now?
How might we become more aware of learning opportunities in the common experiences of ordinary life?
What are some processes in our own business that we take for granted that might be a source for learning?
How might the ideas and objects we typically discard become a resource for our organization?
Change Management
What emotions do you feel as you learn about the work of the Rich Earth Institute?
What is it about this topic that makes you most uncomfortable?
To what degree does talking about our emotions make it easier to adjust to a change?
What's an example of a recent change in your organization and what emotions were involved for various stakeholders?
Which has a bigger emphasis in your organization during a change initiative, sharing facts, making logical arguments, or addressing emotions?
What's the best response when you think someone's emotional reaction to change is unreasonable?
Problem Solving
What are some of the problems the Rich Earth Institute has to deal with both technically and socially?
What are the technical and social aspects of a current problem for your organization?
The Rich Earth Institute advocates "source separation" as a way to deal with human sewage. What's a parallel to source separation for problems in your organization?
Without source separation, the resource value of urine becomes diluted by the addition of water while extraction becomes more difficult with the combination of other wastes. Which is more common in your organization, the dilution of a problem or the combination of several problems?
What systems could you put in place so that problems don't become combined into a messy sludge?
Social Norms
What are the social norms that make it difficult for the Rich Earth Institute to achieve its goals?
How might you imagine the history and evolution of these norms?
To what degree are these norms different or similar across cultures?
How do social norms and taboos dictate what we consider worthy of study?
What are some of the norms and conventions of your organization and how do they influence the direction of our work?
Communicating Ideas
The Rich Earth Institute has a relevant message that's difficult to sell. Looking at their website, what are some ways they have tried to overcome the "ick factor"?
How would you rank Rich Earth in their ability to convince their audience?
Facts and statistics are important in solidifying a message but nothing wins people over like emotion. What are some ways to use emotion to advance the work of Rich Earth?
Think about an important idea you need to communicate in the near future. How can you use emotion to make your case more effectively?
What are the other factors that make a message memorable? Which are you likely to over use and which do you tend to underuse?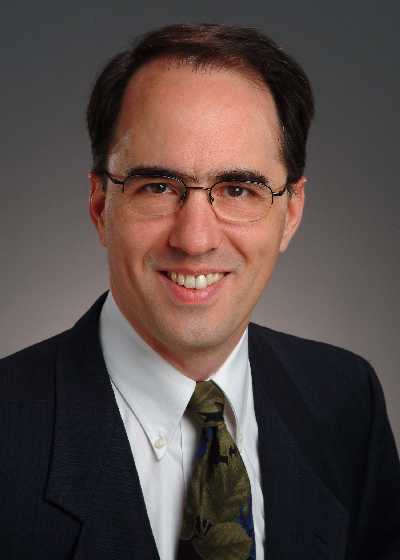 If you like what you have read in this issue, I would like to bring the same innovation, creativity, and playfulness to your next meeting or learning event.
Whether you need a keynote speaker, or help with strategic planning, performance improvement, or training facilitators and trainers in your organization, I look forward to your call (802.257.7247) or .
-- Brian
Read previous issues. Click Library!
To add or delete your name to our mailing list, email with a short note in the subject line.
I want this newsletter to be practical, succinct, and thoughtful. If you have suggestions about how I can meet these criteria, please let me know! Send me an with your thoughts and ideas.
Home | Services | Products | Mission | Ideas | The Group | The Buzz
(c) 2015 The Firefly Group