Your ETR (Estimated Time to Read): 10 minutes
Your ETII (Estimated Time to Implement Ideas): 5 weeks

Read my new book

Say It Quick!
Interactive Techniques for Instructor-Led Training

Thiagi Presents in Albany, New York
Thiagi's popular workshop has been expanded to three full days: June 18-20, 2013!

Day 1: How to Design and Facilitate Training Activities

Day 2: How to Design and Facilitate Different Types of Training Games

Day 3: How to Design and Facilitate Different Types of Simulation Games

Contact Thiagi directly to learn about "Interactive Techniques for Instructor-Led Training." To register for this event visit thiagi.com.

NASAGA has published a book!

From the acclaimed North American Simulation and Gaming Association, comes the much-anticipated The NASAGA Training Activity Book. This first-of-its-kind book offers a dynamic collection of ready-to-use games, simulations, and activities. With contributions from expert trainers, educators, and simulation and game designers, this highly accessible resource presents a variety of activities that address the most common issues that trainers are asked to tackle including:

Communication, Conflict management, Creativity, Customer service/sales/marketing, Decision making/problem solving, Multicultural issues, Organization development, Self-awareness/personal growth, Team building, Training of trainers

Available from Pfeiffer.
April 2013
How important is it to give and receive recognition? To consider this question, begin with this story in exactly 99 words.
All Dressed Up
My daughter, Tilden, had a terrific time at the sixth grade semi-formal dance - her first. And she learned a valuable lesson too.

"I spent 3 months finding the right dress and all day getting ready. I didn't have to do that," she explained. "I thought people would stand around and talk about who had the best dress but we were too busy dancing. It was still fun to get dressed up, but I would have had just as much fun in jeans."

Too much focus on the outer trappings and we could miss what's really important.

Credly Badge System
Give Credit where Credit is Due
You have probably attained many worthwhile goals, achieved significant milestones, and made important contributions that were never formally recognized. If an employee recognition system was not in place or if you were not associated with an educational institution, there may not have be a way to acknowledge the positive strides you made.
But with Credly, the possibility of receiving recognition has been expanded. Credly is an online system to recognize, store, and share the achievements of yourself and others. As an employer, educator, or team leader, you can create electronic badges and award them to employees, colleagues, and students who meet the requirements you have set. As the recipient of a Credly badge, you can invite people to see your credentials through Facebook, Twitter, or your blog and website.
The idea of earning badges and attaining recognition for specific achievements is familiar to people in scouting programs and the military. It has also become widespread among computer programmers as a way to highlight the on-going learning necessary to stay relevant in that rapidly changing profession.
Credly makes it possible for businesses, non-profits, schools, and community groups to develop their own system for recognizing the people who have fueled their organization. With Credly, the power to recognize the significant learning or major contributions of individuals is now in your hands.
If you set up such a system for your organization, please how it's working!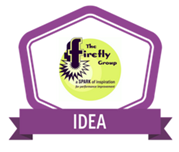 Being of Two Minds
Awarding electronic badges is a terrific idea.
Awarding electronic badges is a horrible idea.
Yes, I am of two minds about the subject!
When I wrote my first 99-Word Story I did not know whether anyone would like it and I never imagined I would write a whole book of them. It was only through feedback from readers and friends that I began to see the possibility of an emerging talent. Recognition by the people I respected encouraged, inspired, and validated my interest in writing brief stories for learning. I developed a talent that, previously, was nonexistent.
Do electronic badges offer the opportunity to develop latent talents by encouraging an individual to practice them more? For some people, yes. Recognition can become a window to hidden possibilities and an open door to greater self-esteem.
But for others, receiving an electronic badge may have the opposite effect. If a person only wants to accumulate badges, the desire to develop a skill becomes secondary - and that skill may never be put to use. When all the badges have been earned, what will be the incentive to continue developing that specialty? Experts who study intrinsic motivation note that rewards often have the effect of reducing interest and enthusiasm for activities that we would otherwise do simply because we like them. A badge might actually take away the intrinsic pleasure of a freely chosen activity.
Like my daughter's experience at her semi-formal dance, the way we dress ourselves in fancy clothes and flashy electronic badges is not nearly as important as what we do with our time and talent. And making a big deal out of what someone does well on their own may shift that person's focus to something trivial.
Yet there are times an organization or community is so appreciative of someone's contribution that they want to make a public statement. Those who most deserve a citizenship award, for example, probably do not try to receive one. But the community feels the need to make a formal recognition of thanks and appreciation.
Are electronic badges helpful or harmful? My answer is firmly in the middle because so much depends upon the intention. When a badge is used to express appreciation for a contribution, one is simply saying, "Thanks." But if a badge is use as an incentive, it can feel more like a cheap bribe for good behavior.
In the Activity section below, you can try out Credly. If you receive an electronic badge and it encourages you to develop your talents, great! Otherwise you can ignore the badge and keep doing what you already love doing.
Together we'll experiment with electronic badges on our own terms and see whether they are a good idea or not.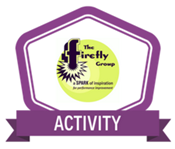 Activities
Is Credit Due to You?
You can make a contribution to continuous learning and try out the Credly electronic badge system at the same time.
As regular reader of the Firefly News Flash, you know our focus is on shared learning including how you have expanded upon the Discoveries, Ideas, and Activities you've read about. We are always interested in promoting your contributions to continuous learning.
So now whenever you share a Discovery you've made, enlighten us with one of your Ideas, or tell us how you've used an Activity, you can receive credit through the Credly system. We want to express our appreciation for your efforts to promote learning. Simply send a description of what you've done to . We'll issue your credit and highlight your contribution in the Firefly News Flash and in our Hall of Continuous Learning.
You can see a listing of recognition badges that are available and learn more about their requirements HERE. Check them out then make your contribution to the continuous learning of all our readers!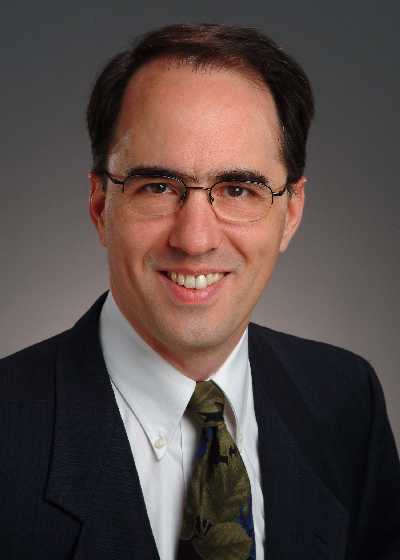 If you like what you have read in this issue, I would like to bring the same innovation, creativity, and playfulness to your next meeting or learning event.
Whether you need a keynote speaker, or help with strategic planning, performance improvement, or training facilitators and trainers in your organization, I look forward to your call (802.257.7247) or .
-- Brian
Read previous issues. Click Library!
To add or delete your name to our mailing list, email with a short note in the subject line.
I want this newsletter to be practical, succinct, and thoughtful. If you have suggestions about how I can meet these criteria, please let me know! Send me an with your thoughts and ideas.
Home | Services | Products | Mission | Ideas | The Group | The Buzz
(c) 2013 The Firefly Group