Of Note...
Brian Remer Receives Award for Lifetime Achievement. Read about it here:
What We Do
The Firefly Group helps people connect their every-day tasks with a bigger, wider sense of purpose and meaning. After working with Firefly, people are energized to attain the mission of their organization and they have a specific action plan to help them achieve their goals.
We do this through leadership development, performance improvement training, strategic planning, and clarification of organizational mission and vision. Our methods are engaging, thought-filled, and results-oriented.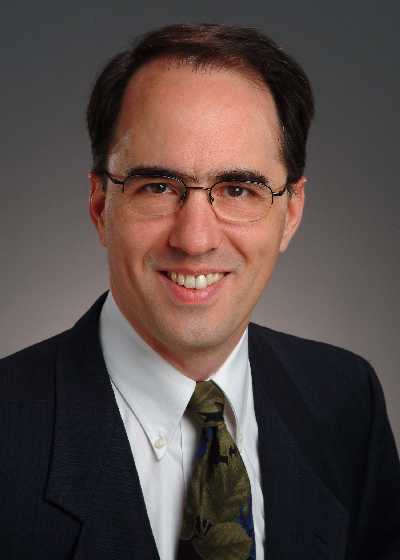 If this sounds like a good direction for your organization, let's talk about how we might collaborate! Please give me a call (802.257.7247) or send an . - Brian
Where Can You Catch The Firefly Group?
North American Simulation & Gaming Association (NASAGA), Columbus
November 7 - 10
Keynote Presentation,
Game Design Certificate Program Leader

Your ETR (Estimated Time to Read): 10 minutes
Your ETII (Estimated Time to Implement Ideas): 5 weeks

Read my new book

Say It Quick!
Special Events:
Thiagi in New York City
Sivasailam "Thiagi" Thiagarajan will present "Interactive Techniques for Instructor-Led Training " on October 30, 2012. In the morning session of this two-part workshop, you will learn how to design a variety of effective and engaging training activities. In the afternoon, you will learn how to conduct these activities to ensure the recall and application of new skill and knowledge. Click HERE to read the brochure. To register for this one-day event visit thiagi.com .

NASAGA's 50th Anniversary Conference in Columbus, OH
Register now for the next conference of the North American Simulation and Gaming Association November 7 - 10, 2012. NASAGA is the best kept secret resource for all trainers interested in interactive learning.

Spend quality time with leading practitioners in an intimate setting. Every session is hands-on; no big boring sessions listening to powerpoint presentations in dark auditoriums. This will be a very special conference that celebrates 50 years of simulations and games for learning. 24 breakout sessions, three keynotes, two game night accctivities, and one amazing alternate reality experience.

Early bird registration ends August 4 and you can save an additional $10 when you sign up through PayPal!
September 2012
Sometimes how we teach is as important as what we teach. In this issue, we'll explore the various roles educators can play beginning with this 99-Word Story.
Teaching a Lesson
Carol confessed that she didn't like to cook. She recalled her Home Economics class. She was beating an egg with a fork. The teacher said, "Not so much noise. I don't want to hear any clicking when you're beating those eggs!" Now, half a lifetime later, Carol admitted, "That only made me want to do it more. And I always think of that woman whenever I beat eggs!"

How would that teacher react if she knew the only thing Carol remembers from her class is having been scolded?

Often, the littlest comments have the biggest impact!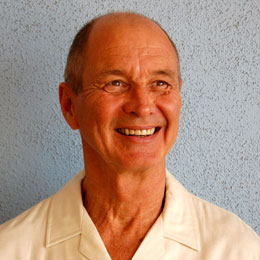 The Kolb Educator Role Profile
Dr. David Kolb helped to define the cycle of experiential learning which describes how we create meaning out of our experiences and apply it to other situations. His thinking has profound implications for learners of all ages. Now Dr. Kolb has applied the cycle to educators by describing the variety of roles they need to play if learners are to complete the experiential learning cycle.
The Experiential Learning Cycle usually begins with a Concrete Experience. Something happens either in the classroom or the students' history and that experience provides data. When that data is analyzed in the Reflective Observation phase, students articulate their observations and make links to other information. The third phase is Abstract Conceptualization in which theory is brought into the picture and the learning is articulated into a formal body of knowledge. In the fourth stage, Active Experimentation, the new learning is put to the test. Students make a plan to try something new in a similar situation. This leads to a new Concrete Experience and the cycle begins again.
For students, an important implication of the cycle is that learning is not complete unless they spend time in each phase. Having an experience is never enough. Only by going through the cycle do students transform the experience into real learning.
Educators, then, have the responsibility to ensure that every lesson has a link to each phase of the cycle. They must offer a variety of activities for students to engage with the material, think about the learning, and consider the thoughts and observations of other students. This means that educators have to play a variety of roles to move their students through the cycle. After all, it takes a different focus, preparation, and level of energy to read a lecture, lead a discussion, provide feedback, or monitor progress.
Kolb's latest innovation is the Educator Role Profile, a self-assessment tool designed to help educators identify their preferred role and be intentional in the use of four different roles to maximize their effectiveness with students. The four educator roles are summarized here:
Facilitator - Help learners reflect upon their experiences, often through group discussions
Expert - Help learners connect their reflections to a theoretical base, often through lectures
Evaluator - Help learners apply knowledge and skills, often through standards-based performance activities
Coach - Help learners apply knowledge to achieve their goals, often through feedback and action plans
This is just a simple description of the educator roles with only one or two of the many techniques one could employ in each of the roles. The point here is that effective educators must not only become comfortable in all roles but also know when to use a particular role with a specific student. This is what enables students to complete the whole cycle and it's what distinguishes outstanding educators from people who are merely good teachers!
To read an article by David Kolb with a diagram of the Experiential Learning Cycle, click HERE.
A Safe Place for Learning
Carol's experience in Home Economics class as related in the 99-Word Story certainly highlights the influence educators have on the learning process. No matter what teaching techniques they might be using, many times it is the presence they model that teaches the most. Recall your own teachers and likely you will agree that, whether it was their sense of humor, concern for students, or ability to respect and connect with others, what they modeled as human beings was as valuable as the academic lessons they taught.
During a recent conference presentation, David Kolb emphasized the social aspect of learning. He talked about the fact that the ability of students to transform their experience into learning is wrapped up in their self-image, history, culture, and the relationship to their teacher. If trust is lacking, if a judgmental tone is present, if there's too much pressure, students' emotions go into overdrive and their brains shut off. No learning.
Often attention to a few simple details can convert negative emotions to positive.
Food and beverages meet basic needs
Breaks for informal participant interactions improve work relationships
Respect for what learners already know builds self-esteem
Open-ended questions challenge learners to think more deeply
A playful approach assures learners that mistakes are OK
Small group work allows learners to share their expertise
Creating a safe place for learning is an important educator responsibility. As an educator (or, I might add, as a manager, team leader, or parent), there is not much you can do to counter negative influences of the self-image, history, or culture of a student (or team member, or teenager). But it is sobering to realize that even a small change in the focus of your role might have a positive impact on self-esteem, confidence, motivation, and, ultimately, learning. And that just might determine whether a person hates to cook or becomes a great chef!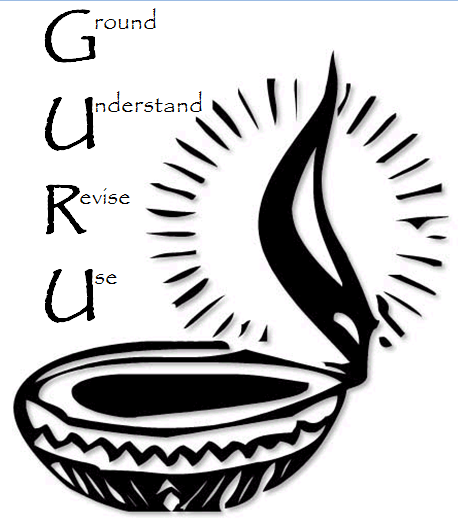 Consult a GURU
Questions to practice different educator roles
Experience is the best teacher.
Though we often repeat this adage, we probably don't encourage learners to act upon it as frequently as we might. Many lessons go unlearned (or need the repetition of several experiences) because the learning cycle has not been used intentionally.
One simple way to help people move through the learning cycle is to use the GURU method of questioning to analyze an experience. GURU stands for Ground, Understand, Revise, and Use - four simple types of questions that allow you to fulfill the four educator roles so that your participants can complete the learning cycle. Here is a description of GURU questions.
Ground
Play the role of Facilitator. Encourage people to move from Concrete Experience to Reflective Observation. Ask questions that will help people discover and share the common ground of their experiences. Zero in on people's thoughts and feelings. How can you help them identify their emotional reactions to the situation? Encourage participants to recall and report their decisions, actions, and experiences.

Understand
Play the role of Expert. Encourage people to move from Reflective Observation to Abstract Conceptualization. Ask questions that will help people understand the experience in a larger context. Help people identify similarities and differences within and between events, ideas, or actions. Encourage people to articulate what they learned and make generalizations.

Revise
Play the role of Evaluator. Encourage people to move from Abstract Conceptualization to Active Experimentation. Ask questions that will help people think of modifications they might make to their actions or attitudes. Encourage people to consider how they would react if the situation or information were slightly different. Have them think about what aspect of their thoughts, attitudes, or behaviors they would revise if given the chance.

Use
Play the role of Coach. Encourage people to move from Active Experimentation to a new Concrete Experience. Ask questions that will help people plan their next actions. Help people think about what they want to do with the new things they have learned. Encourage them to consider how they would use what they learned or apply it to various aspects of their life.
Besides asking questions, there are many other strategies available to educators as they play the roles of Facilitator, Expert, Evaluator, and Coach. Balancing these roles while also delivering the learning content may seem overwhelming. But by clustering discussion questions into the GURU categories, you can enhance your effectiveness as an educator and maintain momentum through the learning cycle.
If you use GURU, please . I'd like to learn about your experience!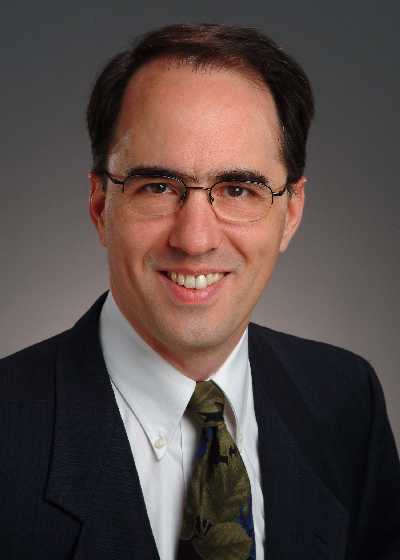 If you like what you have read in this issue, I would like to bring the same innovation, creativity, and playfulness to your next meeting or learning event.
Whether you need a keynote speaker, or help with strategic planning, performance improvement, or training facilitators and trainers in your organization, I look forward to your call (802.257.7247) or .
-- Brian
Read previous issues. Click Library!
To add or delete your name to our mailing list, email with a short note in the subject line.
I want this newsletter to be practical, succinct, and thoughtful. If you have suggestions about how I can meet these criteria, please let me know! Send me an with your thoughts and ideas.
Home | Services | Products | Mission | Ideas | The Group | The Buzz
(c) 2012 The Firefly Group