Your ETR (Estimated Time to Read): 5 minutes
Your ETII (Estimated Time to Implement Ideas): 5 weeks
January 2009
In this Issue:
In this story of just 99 words, read about one of the problems with communication in some organizations. Then click to Ideas for some simple suggestions of how to use the power of storytelling to make communication more effective.
Taking a Stand on Meetings
In some organizations, no one is allowed to sit during meetings. The idea is that if we have to stand, we'll finish the meeting and get back to business. Problem is, this assumes a limited use for meetings: giving orders or reporting. Both could be accomplished as easily in an e-mail!
If the meeting is to analyze, create, learn, solve, celebrate, then make a place for conversation. Spread the table with linens, flowers, coffee, and snacks and have a meaningful conversation.
Shape the environment to your needs. Don't force people into a well-oiled machine.
StoryMatters
Imagine sitting next to a cozy fireplace in a hotel lobby. Two people are talking together nearby. You aren't intending to be an eaves dropper but you can hear everything they say.
One fellow tells a story and his companion responds with a story of his own. As each story is shared, you find yourself being drawn into their circle, anxious to share a tale of your own. Though you resist the temptation to break all social taboos and join them, you are surprised at the novel concepts their conversation has brought to mind for you. Inspired, you pull out your cell and text a message to your best friend to set up a time you can get together for a chat.
That's the concept behind StoryMatters, a recorded webinar that demonstrates the power and versatility of stories to create value in the workplace. Conceived by Terrence Gargiulo, an organizational consultant who uses stories to enhance workplace learning, StoryMatters is a montage of stories, insights, and ideas that build upon each other to draw valuable learning out of everyday experiences.
Now (full disclosure) I collaborate with Terrence on this project and I share StoryMatters as this month's Discovery because I am so excited about what I've learned about using stories to promote learning.
Each session of StoryMatters begins with three 99 Word Stories. Terrence finds a common thread among them and weaves in a few stories from his experiences. I respond with a story and we talk about further insights and conclusions. The whole recording lasts about 15 minutes but during that short time, a dozen insights that have application to the workplace or personal living are sparked.
You can watch StoryMatters for your own interest or use it as an example of the type of conversations you might initiate in your home or workplace. However you use the webinar, please accept this invitation to "eaves drop" on StoryMatters then let how you've been inspired.
Click HERE to view StoryMatters. (You'll be asked to log in which provides us with statistical information only.) Enjoy!
Priceless Stories
Though they are often told at the water cooler, in the halls, and over the Internet, stories are under appreciated and underutilized in the workplace. Perhaps the oldest type of communication, stories are so pervasive in our lives that we take them for granted. Their value for teaching, communicating culture, and creating and maintaining relationships is often ignored.
However, with the kind of intention demonstrated in StoryMatters, the tales we tell each other can be a powerful conversational engine able to drill through the superficial layers of a topic and reveal new and more profound meaning.
Scholars may argue about what is or is not a "story" by analyzing whether it has a plot, character development, conflict, resolution, and so forth. But in everyday life, we tend to relate our experience in narrative form. And as listeners, we expect to hear stories. The first thing we are likely to ask a friend after a few days absence is, "What's new? What have you been doing?"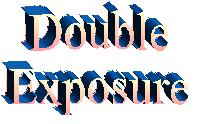 Wondering how best to begin telling stories? Here's an idea. Double Exposure is a game invented to inspire conversations and promote positive relationships in the workplace. Each player draws a random card which gives a prompt for a personal story. You can download the instructions and the cards. Print and use the cards as is or customize them for your own purposes. Then when you play Double Exposure, about your experience!
If we listen with intention to a story, we can make connections to our own experiences. When that happens we are able to expand upon the ideas in the room. That value added becomes a wealth of insight. It's learning that could have remained hidden below the surface but is now dis-covered, revealed and available for anyone to use.
Be a Story Listener
Most everyone can tell a story. The subject isn't as important as your willingness to be colorful and play with a sense of drama. But as you can see from StoryMatters, listening is important too. Storytellers need an attentive, inquisitive audience. So as a listener, it's important to ask the right questions.
Asking questions does more than extend the conversation. Good questions can invite the storyteller to share more deeply. Questions that don't have a right or wrong answer create an open space for discovery, invention, and speculation. And that's when learning can occur.
Here are a few question starters you might try the next time someone shares a story with you.
What do you think about...?
What connections do you see between...?
How is what you just said like...?
What would you have done differently if you had known...?
What other examples of … have you seen?
Can you tell me more about...?
What was something you learned?
Practice being a good story listener and I'll bet you'll discover that the people around you have suddenly become better storytellers! Turn some of the question starters on yourself and perhaps you too will become a scintillating tale teller!
Then and share the story of your success with everyone!
Read previous issues. Click Archives!
To add or delete your name to our mailing list, email with a short note in the subject line.
We want this newsletter to be practical, succinct, and thoughtful. If you have suggestions about how we can meet these criteria, please let us know! Send us an with your thoughts and ideas.
Home | Services | Products | Mission | Ideas | The Group | The Buzz
(c) 2005 The Firefly Group