What's New from The Firefly Group?
Stealth Engagement
Learn to use intrinsic motivation
More Information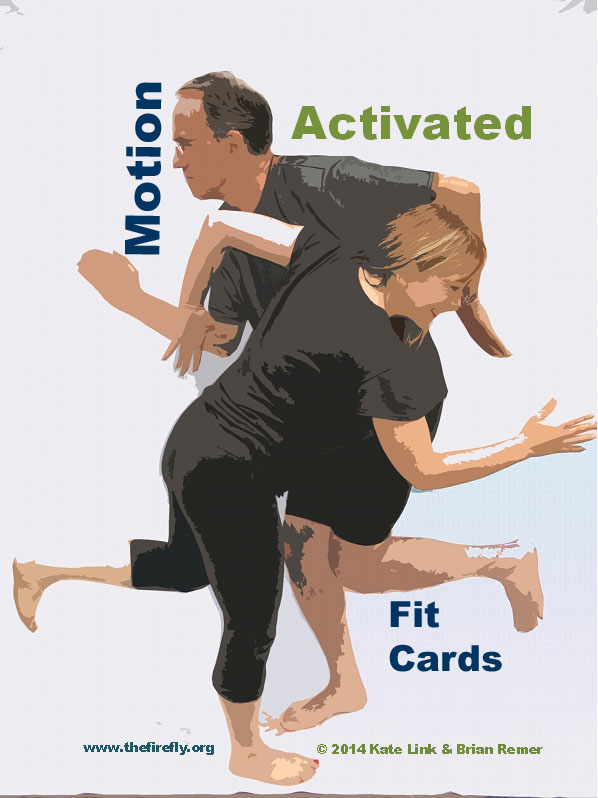 Motion Activated
Fit Cards
Let Actions Speak
Louder than Words
Boost brain functioning and keep your group engaged with this deck of 52 action cards.

Learn More
Welcome to The Firefly Group!
Specialists in the use of interactive learning strategies to help businesses and other organizations achieve their goals.
The Inverted Glass
Tired of typical teaching? Here's how you can use a glass, water, and an index card to turn things upside down and teach about being a better leader, managing stress, resisting peer pressure, and much more.
Watch this video
then about meeting your needs for a keynote speaker, meeting facilitator, or experiential learning designer.
We provide training and facilitation services that are engaging, participatory, result-focused, and fun! If you are looking for an enjoyable way to learn and if you want to include your whole group as valued participants, click through the pages listed here. Then contact us for more information.
Try it Out! The Firefly News Flash
Click HERE to read our FREE monthly newsletter designed to spark your passion for continuous learning.
The December 2016 issue is available.
Time Warped: The oddities of time perception
There are many surprising ways we understand and perceive time. It can have a very elastic feel, speeding up or slowing down depending on what we are doing. And the way we understand time can also impact the way we interact with other people. As the end of the year approaches, this is a good opportunity to learn more about the subtleties of time in this issue of the Firefly News Flash.

Power Tip: Differences in time perception reveal thought processes that help explain why some communication is confusing.
The January 2017 issue is available.
Ideomotor Phenomenon: From Ideas to Action
Usually we assume we are in full control of our actions and we put great stock in our ability to choose what we do. But just as we can have a reflexive reaction to a physical stimulus, we can also have a reflexive reaction to a simple suggestion. Find out how the ideomotor phenomenon can influence your behavior in this issue of the Firefly News Flash.

Power Tip: Leaders can see powerful results by starting with a powerful idea.
99 Word Stories
Click HERE to see what kind of a message ninety-nine powerful words can deliver!
Buy the book, Say It Quick!
Ready, set, glow!

To learn more, contact
Brian Remer
The Firefly Group
339 Bullock Road
Guilford, VT 05301
802 257-7247
brian 'at' thefirefly.org
Updated 12/8/2016

Home | Services | Products | Mission | Ideas | The Group | The Buzz
(c) 2017 The Firefly Group
apartment sausalito cad