Paper Toys
At The Firefly Group, we strive to make every learning experience as interesting, stimulating, and playful as possible. That means we use interactive learning strategies to engage participants and tap into their sense of curiosity and discovery.
And that includes the learning materials we create! Why confine learners to a handout with miniature reproductions of an electronic slide presentation? The Firefly Group has experimented with handouts and take-home reminders of essential content that involve participants in cutting, gluing, and assembling. This hands-on manipulation of materials adds another dimension to learning, much in the same way as printouts offered by other specialist hobbies or even lectures from elearners are easier to read when you're out or away from the digital plane. It engages tactile learners, it encourages more casual conversations about the topic, and everyone leaves with a tangible reminder of the workshop that's difficult to just file and forget.
We have made paper toys based on the following patterns:
Cubes
Dice
Tetrahedrons
Circles
Mobiles
Mobius Strips
Spinners
Table Tent Cards
Designs and patterns are chosen to compliment the content. Here are a some examples.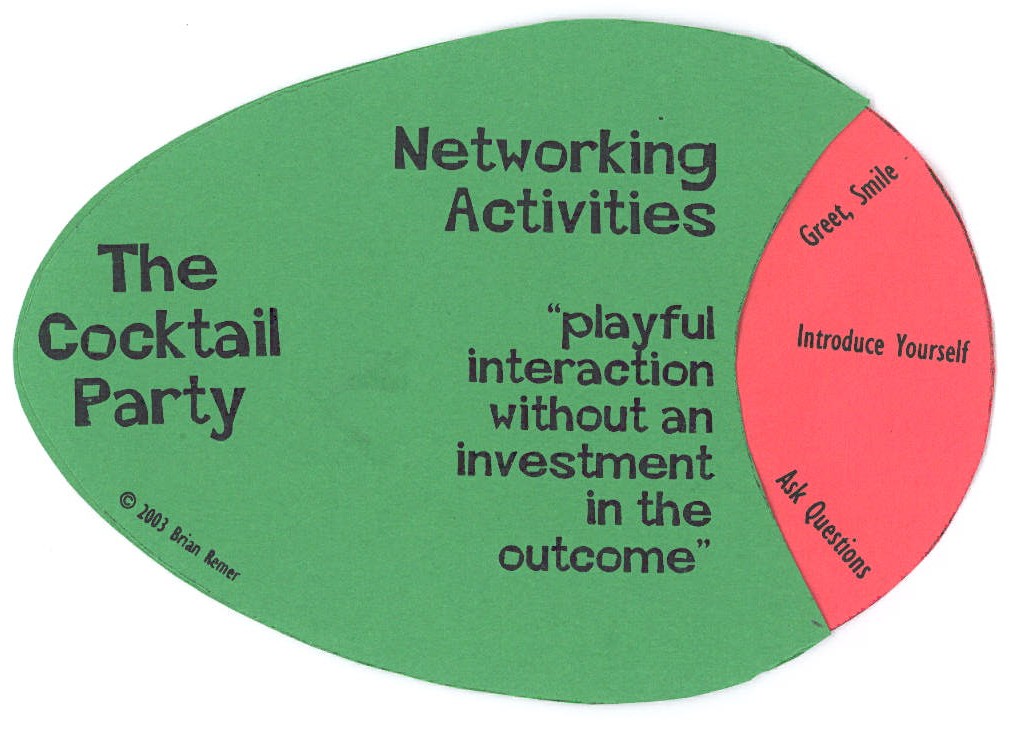 The Cocktail Party Olive is an example of a spinner. The olive's red "pimento" can be turned to show the essential skills of networking on one side and the techniques for increasing social capital on the other.
It is used as a follow up to the simulation The Cocktail Party invented by The Firefly Group.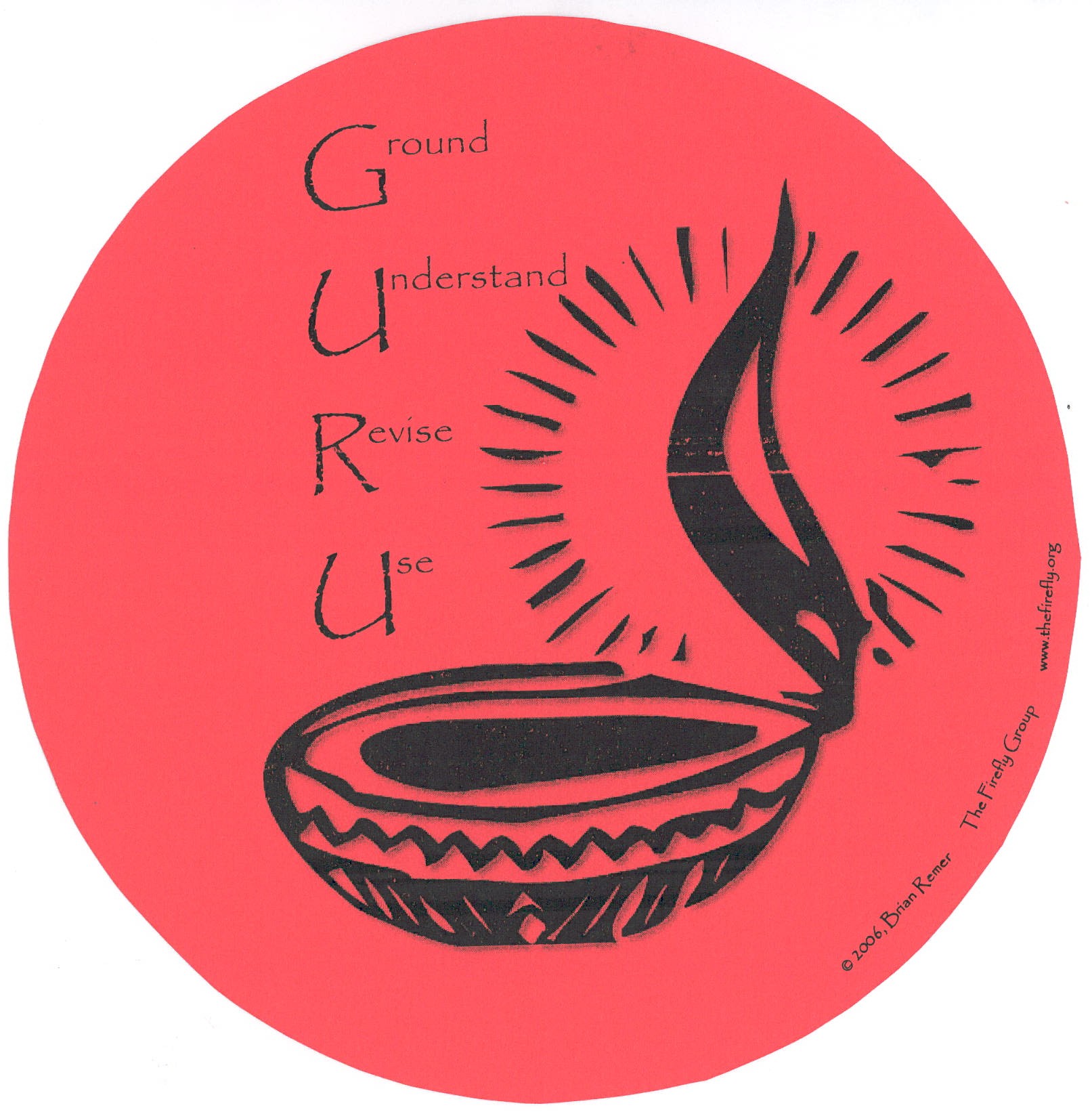 The GURU Circle is an example of the use of a geometric shape to format a handout. GURU stands for Ground, Understand, Revise, Use - a method for using everyday experience as a learning tool. The reverse side is divided into four quadrants, each of which gives a description of one stage of the GURU method.
Participants use the GURU Circle in a game that teaches them how to ask questions that can turn a critical incident into a valuable life lesson.
Copyright for all designs is held by The Firefly Group. Please for permission to use our designs or to design something especially for you.
Home | Services | Products | Mission | Ideas | The Group | The Buzz
(c) 2005 The Firefly Group